Esittelyssä hyökkäyksen koordinaattori, Isaak Marshall
16.02.2022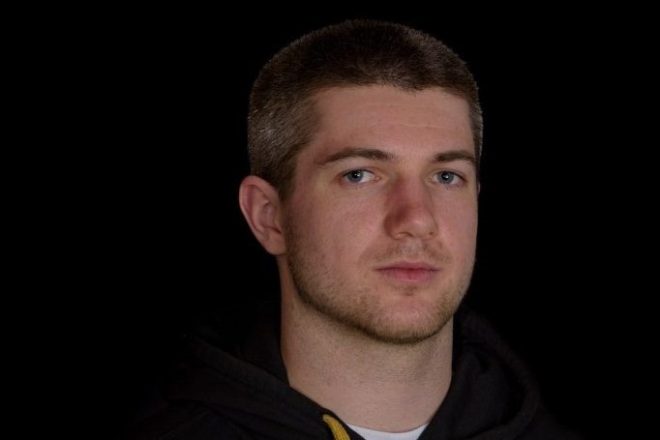 Valmentajaesittelyt jatkuvat! Vuorossa Isaak Marshall, joka iloksemme jatkaa naisten joukkueen parissa. Isaak kertoo haastattelussa miten päätyi lajin pariin ja Suomeen sekä ajatuksistaan ensi kauteen liittyen.
" So a bit about me… I've played rugby since I was about 5 years old but I only started playing American Football aged 17 when a rugby teammate introduced me to it. For 3 years after that Ib played on the GB under 20 national team and was the defensive captain as a DB for 2 of those years. I continued playing at university where i focused on offence as a WR/RB.
It was there that my coach suggested I should try to play in Europe after graduating. In 2017 I signed with the Jyväskylä Jaguars and loved my time here in Finland so much that i stayed here and since then I've played 2 years for the Porvoo Butchers and 2 years for the Kuopio Steelers. I will be playing my third season for the Steelers in 2022 and aiming for our third Championship in a row. "
"I was involved in helping the Bouncers last year mostly as a positional coach for the RB's and helping out wherever I could. I really enjoyed my time with the team and could immediately see that there was something special in the group of players that we have. Now going into my second year with the team I will be stepping into the role of Offensive co-cordinator and can't wait for the games to start.
Our offence this year will look different to Bouncers offences of the past but my goal is just to continue the great work that Miia and so many others have done in building this team and rising through the leagues. I'll be doing everything I can to put our players in the best situations possible to suit their skills and hopefully I'll be able to add some of my own high energy and competitive nature into the team as well. "
"My main strength as a coach is probably my passion and energy. I think energy is infectious and teams with great energy that can execute their plans whilst having fun are usually the most successful. I'm sure people will notice me jumping around in practices and games and generally being excited about everything happening. For me that energy extends to every part of football from seeing players learn new techniques or even at home watching film and putting together a gameplan.
I truly believe that it is the players and not the scheme that make a team great so I will be investing in the players and trying to help each one of them become better every day. People are more engaged when learning from somebody who is passionate for what they are teaching. Football is my passion and I'll be putting endless amounts of energy into this season so hopefully that will spread through the team and onto the field. That being said I also have a lot of great plans for our offence this year and will be doing everything I can to get us in a position to have success."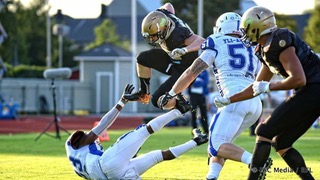 "As I've mentioned already, sport (specifically american football) is a huge part of my life and I wouldn't be where I am today without it. Thank you all for welcoming me so kindly to the team and I can't wait to see what 2022 brings. "
– Isaak Marshall